NoVA Tech PAC, Including Facebook, AOL, Microsoft, others, Endorse Cuccinelli for Governor
AOL, Facebook, Microsoft, Comcast, and Cox are among the 25 organizations that have sided with Cuccinelli over Democratic candidate, Terry McAuliffe despite their pro-LGBT stance.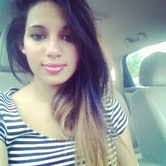 Read More: Cuccinelli, election 2013, McAuliffee, Northern Virginia Tech Council
Republican candidate for VA Governor Ken Cuccinelli struck big as he has persuaded the Northern Virginia Technology Council's political action committee (TechPAC) to endorse his campaign. AOL, Facebook, Microsoft, Comcast, and Cox are among the 25 organizations that have sided with Cuccinelli over Democratic candidate, Terry McAuliffe despite the companies known support for the LGBT community.
"Cuccinelli assured TechPAC Trustees during the interview process that his administration will focus on jobs and the economy, and not on a divisive social agenda, which TechPAC believes would seriously hurt the appeal of Virginia as a place to locate and grow businesses," TechPAC Chairman Dendy Young stated in their announcement earlier this week.
However, the same day, a press release sent out by the NVTC stated the larger org was not endorsing any particular candidate. "The TechPAC endorsement, however, may not in itself reflect the views of the NVTC's membership…NVTC is making no endorsement in the gubernatorial election."
In 2012, Comcast was named one of the 'Best Places to Work' for American LGBT people and Microsoft has in place an employee resource group –Gay, Lesbian, Bisexual, and Transgender Employees (GLEAM). The idea that ties with the LGBTQ community have been ignored in order to put themselves in what they agreed by a majority vote with trustee members is a risky move for these major corporations.
Target also has been a slick supporter of Cuccinelli contributing publicly $50k to Cuccinelli and another $50k to McAuliffe, but indirectly the corporation has contributed nearly $3 million to Cuccinelli's campaign this year.
This was a shock seeing as Target was in the press in 2010 for apologizing for supporting another anti-gay political candidate in Minnesota, Tom Emmer.
In response, Target Corporation began to rally for LGBT rights and for inclusiveness. According to the Star Tribune,"[Target] is 100 percent committed to the goal of families being respected in all communities including parents who happen to be LGBT," Jennifer Chrisler, the council's executive director said. Apparently, that was a plea to keep them from being targeted for not supporting gay rights.
Cuccinelli has made it loud and clear that he doesn't support anything associated with the LGBTQ community as it "…brings nothing but self-destruction, not only physically but of their soul," Cuccinelli told the Washington Post.
Cuccinelli has demanded Virginia's public colleges and universities to get ride of policies protecting LGBT state employees citing that the 14th Amendment doesn't include sexual orientation or gender identity, as he said, "Your question is, why is that not a violation of the 14th Amendment's equal protection clause. Frankly, the category of sexual orientation would never have been contemplated by the people who wrote and voted for and passed the 14th Amendment."
The question that remains, do business and ethics coincide or are they separate? Do political contributions affect the way you spend your money?
Ashleigh Boisseau is a feminist and a student at Virginia Commonwealth University, majoring in Mass Communications with a concentration in Print Journalism and minoring in Gender, Sexuality, and Women's Studies. She plans on using her passion for writing to educate others and to reach as many people as she can. Diversity & equality for all is very important and get's her fired up. She enjoys shopping, nannying, and the little things in life-- no cliché. If she can inspire a few, she's happy!
Related Stories
"The party is trying to get rid of their own personal Donald Trump."
March 9, 2016
Prev Delegate Support for an LGBT License Plate Could be Easier Than We Think
Next Celebrate LGBT Pride Spiritually on September 24th @ 6:30 PM