NOVA Craiglist Hotspot 'Spa World' Kicks Out Assumed Trans-woman
A simple search on Craigslist shows 28 'male for male' personals listings for "Spa World" hook ups in the last 6 days alone.
Read More: centreville, Craigslist, Discrimination, korean american, LGBT, spa world
Spa World, located in the Northern Virginia suburb of Centreville, has come under fire for kicking out a women the owner thought was a lesbian or trans-woman.
According to the Fairfax Times, Chinese-American Riya Suising, a resident of California, was visiting the Centreville area for business last year. Suising is a marathon runner and said she loves going to traditional Korean bath houses like Spa World.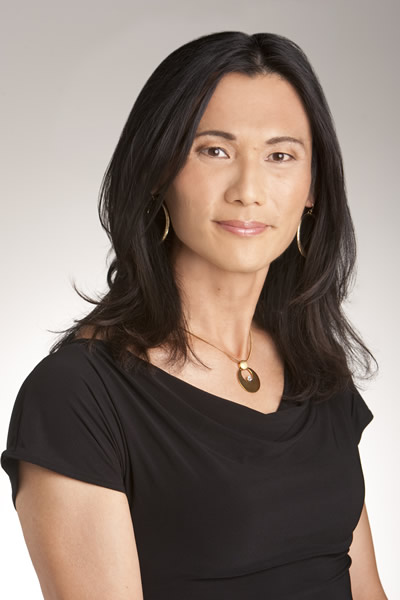 Riya Suising, photo via the
Washington Blade
"Korean spas, with communal baths, are the best, as they have warm/hot Jacuzzis and cold baths," Suising told the Fairfax Times. " As a marathon runner, going into a cold bath is one of the best recovery methods after a hard workout, and I often alternate between the cold and hot baths to improve circulation. I know that other athletes also like the Korean spas for this reason."
After being in the bath for some time, the owner approached Suising and told her they had recieved multiple complaints about her being there, and that the business had a strict policy against "the LGBT population."
"They told me that I was not welcome there and to leave because I looked a little different," Suising said.
Tall, and broad shouldered, Suising in no way identifies as LGBT, and other than her slightly more masculine body type, does not present in any other gender than female.
After the incident, Suising filed a complaint with the Better Business Bureau. Spa World reprisentative Sang Lee wrote a written response to the complaint saying their non-inclusive policy was for the protection of children. "..for the safety and the comfort of young children at Spa World, we strongly forbid any abnormal sexual behaviors and orientation in our facility. Despite the controversial issue of homosexuality and transgender, it is our policy to not accept them…"
Though Spa World may have a policy in place discriminating against homosexuals, there is no doubt the bath house has become a place for them to congregate. A simple search on Craigslist shows 28 'male for male' personals listings for "Spa World" hook ups in the last 6 days alone.
Suising has not pressed the issue further, and isn't seeking any damages after the incident. "In California, this would be illegal," she told the FFT. "I am not sure exactly what the state of LGBT equality is in Virginia, but I hope it is more progressive than this."
There are no requirements in Virginia to allow LGBT individuals into a business. And, as reported by GayRVA in the past, there are no protections for state employees either. There is little course of action on this issue.
"It's atrocious and unacceptable that this business owner is targeting transgender people in a space that is open to the public" said Hermelinda Cortes, an organizer with Southerners on New Ground, a group that LGBTQ people of color. Cortes was shocked to hear about this case of discrimination, and said the state's and the BBB's reaction, while not a surprise, should be different. "If we don't stand up to this type of discrimination, we condone the idea that only some people should be able to feel safe living their daily lives."
Related Stories
Here's another article from our Fall 2018 Pride Guide, released in conjunction with 2018′s VA PrideFest. Get your copy of the print edition at your favorite shops around town, or check out the digital version here.  When parents send their kids to elementary school, they do so with the expectation their children will receive top notch [...]
October 9, 2018
Prev Expelled transgender student sues California Baptist University
Next OpEd: NFL Players can be Rapists, Drug Traffickers, Dog Fighters, But Evidently Not Gay