More LGBT Political Milestones
The LGBT community isn't done with politics yet this season.
Read More:
(Feature photo Credit: Lindsay Douglas via Shutterstock)
The dust is still settling after a dramatic win by President Obama, but the spotlight on LGBT politicians continues to shine. In 2012, in addition to Tammy Baldwin's first gay senate seat in WI, Kysten Sinema will be the first openly bisexual member of Congress and Sen. Ed Murray will be the second openly gay man to lead a state's Senate.

Sinema via wikipedia
Sinema, who resides over a newly created district surrounding Phoenix, AZ, fought a hard race against Tea Party candidate Vernon Parker. Arizona's 9th district has more Independents than Democrats or Republicans, making the win that much sweeter for the 36-year-old former criminal defense attorney. ABC News spoke to Sinema about her win.
"We've made history, and we're proud of that, but what I am interested in is making history by making things better for the people of Arizona's 9th Congressional District."
Only 6,000 votes made the difference in the 9th district race – the final decision was too close to call until Monday when the AP called it for Sinema.

Sen Ed Murray via
Gay Politics.com
Though not technically an elected position, Sen. Ed Murray of Washington State will rise to become the second openly gay leader of a state's senate. The veteran politician served over 11 years in WA's state house before winning his senate seat in 2006. Washington State's legislature has 6 openly gay members, including Murray.
In a press release, Murray said his concerns lied with the people of Washington state.
"We have work to do in Olympia – prioritizing education, creating jobs for the middle class, and ensuring Washingtonians have the health care they need. And one of our challenges in a closely divided chamber is to ensure that the Senate is able to fulfill its obligation to govern the state, in tandem with Gov.-elect Jay Inslee and the House. These are not simple challenges, but they are solvable. We can find solutions that work for all of Washington,"
Many claim Murray was instrumental in getting WA's same-sex marriage win this past election.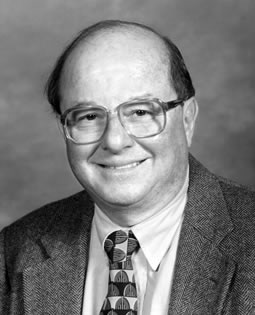 Allan Spear – First openly gay State Senate leader 1972-2000
Allan Spear of Minnesota was the nations first openly gay State Senate leader. He entered office in 1972 and came out publicly in 1974. He became president of the state's Senate in 1992 before leaving office in 2000.
Related Stories
People have been wondering for a long time, but Jason Mraz, the popular singer-songwriter with Richmond-area roots, has finally ended the speculation, revealing in an interview with Billboard that he has "had experiences with men." The conversation was inspired by Mraz's contribution to Billboard's Pride Month series, published earlier this year, in which the leading music-industry [...]
July 23, 2018
Prev Voice of Elmo Cleared of Sexual Misconduct
Next SOTD – The Cure – One Hundred Years