Miss Universe still held in Moscow Despite Change.org Petition
"I'm shocked and disappointed that the Miss Universe Organization has chosen to host its competition this year in Russia, where LGBTQ people are under attack,"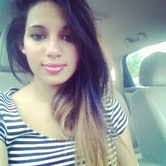 Read More: andy cohen, anti-gay laws, Jenna Talackova, Miss Universe, Miss Universe Organization, Moscow, Petition, russia
Beauty contest and Russia are the centerpieces for conversation in the past few weeks amongst The LGBT community, as the conversation has taken a turn from the Supreme Court's gay marriage decision, to the Miss Universe Pageant.
An incredible outpour of support has occurred since news from Russia has come out about their anti-gay propaganda laws. Andy Cohen, host of "Watch What Happens Live" on BRAVO channel, has declined his invitation to host the contest as he said, "[I] didn't feel right as a gay man stepping foot into Russia." Bravo's Andy Cohen will not travel to Russia to host Miss Universe
An avid pageant fan and activist, Francesco Pascuzzi, started a petition on change.org directed to the Miss Universe Organization to move the contest elsewhere for fear of persecution against the LGBT community, as the Miss Universe Organization has been a supporter of the community in the past.  The Organization decided to reject the contest location move in a statement, saying the pageant has been in similar, controversial situations before, and the event provided an outlet for political change, rather than support for oppressive groups:
"In our sixty year history we have witnessed, and been a party to, many social changes including those within the LGBT community. It has been our experience that the Miss Universe pageant provides a forum through which contestants from more than 90 countries, as well as their families and friends, forge bonds with citizens of a host country, helping to serve as a catalyst for social change."
Contest fans and the LGBT community are appalled at the idea of having the long-lasting beauty contest in a country that has not only been vocal but has taken action in regards to their anti-gay laws. "I'm shocked and disappointed that the Miss Universe Organization has chosen to host its competition this year in Russia, where LGBTQ people are under attack," Pascuzzi said.
Earlier this month, Russian government officials accused pop singer, Lady Gaga and legendary singer, songwriter, Madonna for violating their visas while in Russia "with the aim of conducting commercial concert activities." Russian government officials cited the advocacy of the LGBTQ community from both artists disrespected their country and what they stand for.
This is not the Miss Universe Organization's first run-in with the LGBT community.  In 2012, Jenna Talackova and her lawyer, Gloria Allred, gave Donald Trump, the co-owner of the organization since 1996, a big decision to make that not only affected the organization, but also the LGBT community.
Jenna Talackova was born a boy, however has transitioned to a woman. The Miss Universe Canada Pageant banned transgender contestants, however with the persistence of Jenna & Gloria Allred, Donald Trump decided to allow her access to the beauty competition where she received the title Miss Congeniality along with three other contestants. Jenna's main goal was to be able to inspire others like her, "The power that you get for having the crown — you can inspire so many people," she said.
Ashleigh Boisseau is a feminist and a student at Virginia Commonwealth University, majoring in Mass Communications with a concentration in Print Journalism and minoring in Gender, Sexuality, and Women's Studies. She plans on using her passion for writing to educate others and to reach as many people as she can. Diversity & equality for all is very important and get's her fired up. She enjoys shopping, nannying, and the little things in life-- no cliché. If she can inspire a few, she's happy!
Related Stories
It's been quite the week, folks. As seems to happen every week, I find myself crawling across the finish line with my laptop in my teeth, trying to finish one last article before I go home and collapse for three days. I do this for you, people! It's all for you! Oh jeez. Anyway, let's [...]
February 23, 2018
Prev New Mexico County Clerk Begins Issuing Gay Marriage Licenses, State's AG Supportive
Next Kings Dominion LGBT Night Set for September 14th (TICKET GIVEAWAY)