Indiana, Arizona, and Alabama All Make Strides In the Marriage Equality Fight
When LGBT lawmakers enter the mix, it only furthers the important goals of "life, liberty, and the pursuit of happiness" for everyone, and I think thats a good thing to get behind.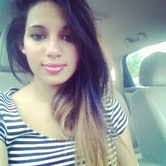 Read More: Alabama, Arizona, indiana, Re. Patricia Todd, Sedona
Three states have made positive turns in events toward the recognition of same-sex marriage.
Sedona has become the fourth Arizona city among Tucson, Bisbee and Jerome to recognize same-sex civil unions based on a 5-2 vote the Sedona City Council Tuesday evening.
Family members and friends were part of the reason the five council members who voted for the ordinance supporting domestic partners.
Council members Mike Ward and Dan McIlory were the two votes against the ordinance. "There are 10,000 people here and a couple 100 at the most of that lifestyle should not be the tail that wags the dog…" McIlory said in an interview with AZ's 3TV. McIlory also said city tourism may decrease because of the public support of civil unions.
According to Arizona's CBS 5, the ordinance will lay way for same-sex unions, including the right for same-sex couples to visit each other in Sedona health centers, list each other as next to kin and receive an extension of city benefits to partners effective in 30 days.
According to Arizona's CBS 5, Partners of 14 years, Susan Broude and Tami Pivinick and partners of 7 years Marc and Greg Luckey were among the same-sex couples that attended Tuesday's council meeting. "We feel very validated and incredibly blessed and grateful to have a council support this," Tami Pivinick said.
Love has no prototype, "regardless if its two people of the same-sex or not," Mayor, Rob Adams said.
With the talk of love and marriage in Arizona cities, same-sex marriage isn't recognized in any part of the political and southern state Alabama however, Alabama's first openly gay, Rep. Patricia Todd tied the knot with 8-year partner, Jennifer Clarke last week in Massachusetts.
Clarke's daughter, a law student, officiated and helped make the union official on a beach with close family and friends. The brides wrote their own vows and Clarke sang to Todd as she said her vows.
According to the AL, "I sat there and thought, 'My God, we can get married. Everybody accepted it and it's no big deal,'" Todd said.
Todd has been a supporter of same-sex unions and closely watched the Supreme Court rule against the Defense of Marriage Act (DOMA) and has contemplated filing a lawsuit in hopes of gathering support to make a change in the way the LGBT community is viewed in Alabama.
According to The PEW Charitable Trust, "I have an opportunity to change Alabama, and I'm going to take it," Todd said.
Todd is up for re-election in 2014 which she feels fortunate about considering when was first elected in 2006, she won by a mere 59 votes in a run-off election with 81 percent of Alabama's voters against same-sex marriage.
As the political arena is being shaken up in Alabama by openly gay and newly wed, Indiana Rep. Patricia Todd, is taking baby steps in the direction of the support of the LGBT community.
64 percent of respondents in an Indiana voters' poll are against amending the state constitution in order to address same-sex marriage conducted by Bellwether Research released by a bipartisan organization, Freedom Indiana.
The poll reflected 38 percent supporting civil unions and 35 percent feeling gay and lesbians should be able to marry one another despite the Indiana law right now, which defines marriage as a union between a man and a woman.
According to the Journal Gazette, "The message from these results is clear: Hoosiers [Indiana residents] overwhelmingly support some legal recognition for same-sex couples, and they oppose amending the Indiana Constitution to address the issue of same-sex marriage and rights," Freedom Indiana campaign manager Megan Robertson said.
Based on the Bellwether Research findings, one of the reasons voters responded in a strong way toward opposing the amendment was it threatens the protection of unmarried couples and "more than six in ten say they have a friend or family member who is gay."
Despite, the voters' responses in the poll, if legislators approve of the amendment it will go to voters November 2014.
Strides toward marriage equality have been made in these three states and happiness is a result of the decisions being made. When LGBT lawmakers enter the mix, it only furthers the important goals of "life, liberty, and the pursuit of happiness" for everyone, and I think that's a good thing to get behind.
Ashleigh Boisseau is a feminist and a student at Virginia Commonwealth University, majoring in Mass Communications with a concentration in Print Journalism and minoring in Gender, Sexuality, and Women's Studies. She plans on using her passion for writing to educate others and to reach as many people as she can. Diversity & equality for all is very important and get's her fired up. She enjoys shopping, nannying, and the little things in life-- no cliché. If she can inspire a few, she's happy!
Related Stories
OK, yes, we're starting with something positive, because sometimes it's a rainy awful day and you have to cheer up a little or you'll go insane. Don't worry though, folks, we've still got plenty of mucky garbage to wade through, mostly on the state level — though, thankfully, it's not our state. Not this week [...]
March 1, 2018
Prev National Guard Members in Four States Still Fighting for Benefits
Next Richmond Animal Care And Control Is A Viable Adoption Option