Help Diversity Thrift Continue to Help The Community
"The truck is key to so much of the good that happens here," Harrison said.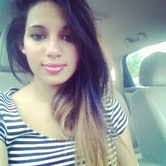 Read More: Gay Community Center, Gay Community Center of Richmond, GCC, GLBT Diversity Guide
"We couldn't be here without the community's support. My door is always open…" CEO Bill Harrison of the Gay Community Center of Richmond said as I sat with him in his office located at the Gay Community Center of Richmond in the back of Diversity Thrift.
Sitting down and conversing with Harrison bought upon a great sense of hope for mankind. The idea that he and the employees and volunteers at both the GCCR and Diversity Thrift are there to include all individuals and their goal is simple– to make people happy.
The GCCR was established in 1999 to raise money to support other LGTBT and LGBT-friendly non-profits and over the years, more than $750,000 has been given back to the community through organizations such as tbe Fan Free Clinic, Equality Virginia, The Cancer Society, and the Central Virginia Food Bank, just to name a few.
GCCR raises money for paying various bills and salaries through Diversity Thrift and Diversity Bingo, all tucked away in Richmond's Northside. The popularity of the thrift store is a result of free pick up of large items customers want to donate as well as free delivery of large items that customers buy. The customers vary from the little grandmother who lives in the West End that has to pass a few thrift stores, but continues to come here, to the customers that shop there because of what Diversity Thrift stands for and their mission, "We develop and help sustain organizations, programs and services that contribute to a vibrant Central Virginia community that shares our values of diversity, inclusion, individual dignity, equality and civic engagement."
In order to continue this business, the GCCR is collecting money to buy a new delivery truck. In the past 7 to 8 months, roughly $5,000 has been spent on maintaining the current bold, rainbow truck and let's just say, it's better to get another.
Donations have been collected for about a month and will be collected until the goal of $35,000 is raised. Currently, about $10,000 has been raised. One of the larger donations thus far came Marc Purintun and Van Baskins who pledged support for the truck project over the next five years. Additionally, President of Lewis Insurance Associates, John W. Atkins III donated $1,000.
"Along the lines of the store, with the truck, my eyes have been opened to many things that happen here that I wasn't aware of and that's one of the challenges here… a lot of good goes on here and not everyone knows it," Harrison said.
A while ago, employees spoke to a woman from Africa they had seen come in a few times and got her story. She was connected to helping an orphan and other single parents back home. Now, in a deal with Diversity,  twice a year she comes in and picks out pieces ranging from clothes, toys, and furniture to sends them back home. After the personal connection was formed, Diversity Thrift has planned on making a donation of children's clothes and toys to the woman's projects.
It's all about making a personal connection, reaching each individual that you can. That's what the community center is all about. Never turning anyone down from any help. At the end of the day, we are all human beings.
"The truck is key to so much of the good that happens here," Bill said. You can help Diversity in its goal to buy a new delivery truck by DONATING HERE!
Ashleigh Boisseau is a feminist and a student at Virginia Commonwealth University, majoring in Mass Communications with a concentration in Print Journalism and minoring in Gender, Sexuality, and Women's Studies. She plans on using her passion for writing to educate others and to reach as many people as she can. Diversity & equality for all is very important and get's her fired up. She enjoys shopping, nannying, and the little things in life-- no cliché. If she can inspire a few, she's happy!
Related Stories
I want people to leave with knowledge of what their community center does,"
March 31, 2015
Prev HIV Vaccine has successful Phase I Clinical Trial
Next Miss Virginia Capital City Pride To Showcase Future Stars