Ex-Gay Pride To Honor Former Drag Queen, Remind Us How Awful Some Groups Are
Doyle awarded Trace McNutt, the "Courage Award" for his life story of Coma to Trace.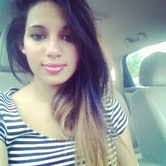 Read More: Christian, Drag Queen, Ex-Gay, Gay Pride, religion, VA gay pride, Voice of Voiceless
With VA Pride around the corner, Ex-Gay Pride reminds us how religious individuals pry into the lives of the LGBTQ community.
Former "Satanic" Drag Queen, Trace McNutt and Liberty Counsel's Mat Staver were honored at an Ex-Gay Awareness event. The event was arranged by Voice of the Voiceless, a group that aims to "defend the rights of former homosexuals, individuals with unwanted same-sex attraction, and their families."
Trace McNutt is a former drag queen and drug addict who said he was rejected and discriminated against all throughout his childhood. He goes on to say the abuse was so bad he had to be escorted by the dean of his middle school when he went to classes for fear he would be abused and beaten up by fellow classmates.
He directed his attention later in life to being a drag queen, the persona he displayed was named Coma. His inspiration strung off the idea that "the rock stars and the royalty of the gay world were the drag queens." Over the years, he found that he was HIV positive, homeless, strung out on drugs, lonely with no support, and in his mind… a lost soul."
"I walked away from the gay community, I walked away from Coma, I packed up all the makeup, I threw out all the clothes, I cancelled all my bookings…I was starting to literally transform visually and spiritually," Trace McNutt said.
He attended church and through service, believed he wasn't born gay, it was a choice that he had made and "some of the most masculine, butchest men reached into my life and loved me."
President and Co-Founder of Voice of the Voiceless (VoV) Christopher Doyle, claims he was gay up until 9 years ago and now has a "happy marriage with beautiful wife and three wonderful children."
Doyle awarded Trace McNutt, the "Courage Award" for his life story of Coma to Trace.
Founder of Liberty Counsel and Dean of Liberty University Law School, Mat Staver will also be awarded, receiving the "Freedom Award" for his representation in court of ex-gay who took her daughter to Central America in hopes of her former partner from gaining child custody. Staver has organized the Liberty Counsel which is an international nonprofit that is geared toward "advancing religious freedom, the sanctity of life, education, and the family."
Staver, no stranger to controversial and anti-progressive activities, has a project called Adopt a Liberal, where members of his congregation are encouraged to pray for guidance for figures such as Hilary Clinton, Barack Obama, Michael Bloomberg, and Rachel Maddow based on their beliefs ranging from abortion to gay rights.
Voice of the Voiceless is even requesting a law to protect against the discrimination of ex-gays. "…we can be discriminated, and pummeled, and actually threatened and intimidated…" Doyle said.
Ironic that he would say that, as the supporters of Voice of the Voiceless and other ex-gay movements are brainwashing LGBTQ members into thinking that there is something wrong with them. Sadly, the mixture of faith and science has led to much misinformation when it comes to so-called "ex-gay therapy."
Lets not forget that some states have taken steps to make "ex-gay" treatments illegal. Republican NJ Governor Chris Christi signed a law last month that outlawed these practices. And a late last month, a federal judge upheld California's ban on these kind of treatments. In the CA decision, the 9th circuit judges laid our their defense of the ban, even when the therapy claimed to be a form of freedom of speech.
"The fundamental rights of parents do not include the right to choose a specific type of provider for a specific medical or mental health treatment that the state has reasonably deemed harmful."
You'd hope idea of being a good Christian would supersede bigotry and hatred. Does God see that sin any differently than the sin of the LGBTQ community? Kind of a WWJD moment?
Ashleigh Boisseau is a feminist and a student at Virginia Commonwealth University, majoring in Mass Communications with a concentration in Print Journalism and minoring in Gender, Sexuality, and Women's Studies. She plans on using her passion for writing to educate others and to reach as many people as she can. Diversity & equality for all is very important and get's her fired up. She enjoys shopping, nannying, and the little things in life-- no cliché. If she can inspire a few, she's happy!
Related Stories
By Rev. Lacette Cross | I sat in my seat stunned.  I could not believe what my ears were hearing and eyes were seeing.  All that kept roaring in my head was "Does not compute. Does not compute."  And yet a touch from my then boo brought me back to the moment…it actually was real. [...]
July 13, 2017
Prev VA Pride's Ari Gold Talks Faith, Music, and Remixes
Next New Mexico's Legal Grey Area On Same-Sex Marriage leads to the Federal Courts