Disney's Mulan Reveals Bisexuality on ABC Show in Wake of Decrease in LGBT TV Presence
FOX, ABC and ABC Family were found the most inclusive both having 5.4 percent of their prime-time series casting 5.4 percent LGBT characters as regulars.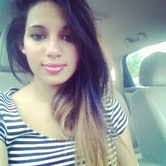 Read More: bisexual, GLAAD, Glee, Mulan, Once Upon a Time
A large part of childhood, at least mine, was classic Disney films – especially the Disney princesses. Now, in what appears to be an attempt to be more inclusive of the LGBTQ community, ABC's prime time show, "Once Upon a Time," has revealed the Disney princess Mulan as bisexual on a recent episode, "Faith, Trust, and Pixie Dust" (aired October 13th).
At the AFX Festival in June, the Huffington Post spoke with creators Adam Horowitz and Eddy Kitsis about the show and the inclusion of an LGBT character. "We are absolutely open to that, and for us, it's a matter of the right time and the right story. It's something we discuss and we're open to, it's just not something we've done yet," Kitsis said. "And it's the same as with any love story — we'd have to do it right and give it its due," Horowitz said.
"Once Upon a Time," is a prime-time show that takes classic Disney magic and characters such as Robin Hood, Aurora from Sleeping Beauty, Red Riding Hood, Tinker Bell and many more and puts them in the quaint city of Storybrooke, New England. A Queen's curse has all the characters trapped in the city, and they've lost their memories and the "happy-ever after" endings Disney gave to them.
Last season, Mulan had a love connection with Prince Phillip. However, In the third season's recent episode, Mulan goes to Aurora to confess her love for her, however before she can, Aurora exuberantly announced she is pregnant with Prince Phillip's baby. This devastates Mulan, but establishes her sexual orientation as bisexual.
This episode follows the release of a report by the Gay & Lesbian Alliance Against Defamation (GLAAD) stating LGBT characters are under represented in modern television programing. In the report released last week, GLAAD found the amount of LGBT characters to be higher than the 2011 report, but still fairly low compared to 2012.
"Last season marked a significant benchmark for LGBT representation on prime-time television. The sheer number and prominence of the characters the networks brought to small screens across the country coincided with a stellar year of advances for the LGBT movement," said GLAAD's Strategic Giving Officer, Wilson Cruz, in the report. "Networks can lead the way in affecting culture change when it comes to LGBT equality. When green lighting Pilots, executives should keep in mind that the diversity they present in their characters can have a great impact on our societies understand and acceptance of the LGBT community, not only here, but in ever country where these shows are broadcast."
LGBT representation exists on a variety of shows including "Bones," "The Carrie Diaries," "Nashville," and "Two and a Half Men" among many others. The wildly successful and popular "Glee" has never been afraid of supporting the LGBT community. The Fox show has gone as far as adding Unique, an African-American transgender women, as a frequent supporting member of the case in addition to the numerous LGBT regulars. Going one step further, Unique will take on a regular role in the program this season.
While overall LGBT representation was the focus of the GLAAD report, racial diversity was also examined. "For the third year in a row, overall racial and ethnic diversity on prime-time broadcast scripted series remains largely the same with 23% of 796 series regulars being people of color (POC)," GLAAD reported.
Within sexual minorities of color, those numbers broke down to about the same, with about 70% of LGBT characters on both broadcast and cable television being white, and between 25-30% being people of color.
The report broke down the diversity of the 796 LGBT character; 613 are Caucasian, 86 are African-American, 44 are Asian-Pacific Islander, 39 are Latino/a and 14 are "Other."
According to The Wrap, "It was disheartening to see a decrease, but the numbers are still higher than they were two years ago," GLAAD's Associate Director of Entertainment Media, Matt Kane said. "We've seen it hover around a similar level, which is what we've seen with other minority groups. There's no backlash, it's just a leveling off and it's a sign that there's a glass ceiling for gay and minority characters that needs to be broken through."
Despite the decline in the representation of the LGBT community, FOX, ABC and ABC Family were found the most inclusive both having 5.4 percent of their prime-time series casting 5.4 percent LGBT characters as regulars.
I guess "Once…" wont have the story book ending for this bi-sexual princess, but as with many prime-time soap operas, and the representation of LGBT in the media, we'll have to wait and tune in to see if things can change.
Ashleigh Boisseau is a feminist and a student at Virginia Commonwealth University, majoring in Mass Communications with a concentration in Print Journalism and minoring in Gender, Sexuality, and Women's Studies. She plans on using her passion for writing to educate others and to reach as many people as she can. Diversity & equality for all is very important and get's her fired up. She enjoys shopping, nannying, and the little things in life-- no cliché. If she can inspire a few, she's happy!
Related Stories
OK, yes, we're starting with something positive, because sometimes it's a rainy awful day and you have to cheer up a little or you'll go insane. Don't worry though, folks, we've still got plenty of mucky garbage to wade through, mostly on the state level — though, thankfully, it's not our state. Not this week [...]
March 1, 2018
Prev Neil Patrick Harris Releases First Image from Hedwig Broadway Performance
Next LGBTQ History Month: Martin Duberman