Campus Pride's Shane Windmeyer Visits VCU, Reveals Mediocre Campus Pride Score
"Everyone has an incentive for change…you want to figure out what are people's incentives to get them to be more aware, to be more sensitive to the other cultures and people around them,"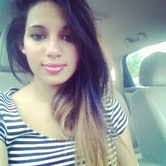 Read More: Campus Pride, Campus Pride Index, Shane Windmeyer, VCU
Founder and Executive Director of Campus Pride, Shane L. Windmeyer, visited VCU Wednesday to go over the results of VCU's Campus Pride Index.  The Pride index is a tool used to gauge the LGBT-friendly aspect on a college campus and VCU was pretty middle of the road in their score.
Campus Pride is the only national non-profit organization geared toward developing support, resources, and programs to support the LGBT community on U.S college campuses. Windmeyer travels the country helping schools better support their local LGBTQ students.
The Campus Pride Index is based on 8 factors: LGBT Policy Inclusion, LGBT Support & Institutional Commitment, LGBT Academic Life, LGB Student Life, LGBT Housing & Residence Life, LGBT Campus Safety, LGBT Counseling & Health, and LGBT Recruitment and Retention Efforts.
VCU's results on the Campus Pride Index was an overall 3 out of 5 stars, receiving 4/5 stars on LGBT Student Life, 5/5 stars on LGBT Counseling & Health, 1.5/5 stars on LGBT Policy Inclusion, and 1/5 on LGBT Housing & Residence Life.
The VCU Division of Inclusive Excellence and Equality VCU bought Windmeyer in hopes of gaining insight on how "to change the climate here…to transform the community we have by looking at practices and policies. We want our score to move from a 3," Ed.D, Vice President of Inclusive Excellence, Wanda Mitchell said in an interview.
With roughly 50 people in attendance, mostly non-students of VCU, the VCU Division of Inclusive Excellence got an idea of how much work they have to do in order to truly make strides to increase VCU's diversity in a multitude of ways, citing not only diversity within race/ethnicity, but also among students' sexual orientation.
The international artist and activist Yewande Austin was in attendance for the Windmeyer lecture. She had spent the last week working with VCU and Windmeyer to help expand the school's LGBT support programs.
Austin opened the event with a comment on the low attendance in the room "…So many empty seats that, I think, represent perhaps the idea that diversity is dead. Why must we continue this dialogue of equality and diversity and social justice? That's an old notion in the '60s. We have an African American President in office, we have those of all races and genders and orientations that have been leading through history of  different …it's dead…this is why it's imperative to have a dialogue of embracing differences."
She later sang a remixed version of Dreamgirls' "And I am Telling You" for Windmeyer as she sang, "…You're the greatest queer I've ever known…" which was an unbelievable welcoming to Windmeyer's presentation.
Wearing a "Legalize Trans*" shirt, Windmeyer began his presentation in a refreshing and thought-provoking way… an activity that required each individual to go up to someone they didn't know, stand no more than 12 inches away from them, and for one long, awkward minute observe the other person.
As I stood with my partner, a staff member of VCU, it was an awkward situation; one where both my partner and I took glances of one another, looked away, and laughed.
A student said, "It was awkward" as another participant said, "It was uncomfortable."
After the minute, each of us had to turn our backs to one another and change three things about our appearance, keeping it PG-13, then face each other again, now we had to guess what each other changed.
The object of the exercise was to create a parallel to the idea that "With LGBT issues and any aspect of diversity we make jokes and we figure out ways to not deal with uncomfortable situations," Windmeyer said.
When Windmeyer asked the audience why some of us switched our appearances back before receiving instruction to do so, an attendee in front of me replied, "I'm trans and I want to pass."
"Everyone has an incentive for change…you want to figure out what are people's incentives to get them to be more aware, to be more sensitive to the other cultures and people around them," Windmeyer said "…the idea of change is difficult for individuals, much less a university."
Windmeyer encouraged the diversifying official school forms forms, including enrollment forms, health forms, housing forms, and college applications and the messages they send to students and staff. If these forms have a section that includes religious affiliation, race/ethnicity, gender, why not include LGBT because it then sends the message that LGBT is just another aspect of diversity.
Also, the idea of residential housing and roommate matching is an important factor to consider as a member of the LGBT community could be put in a more fit situation if housing and roommate matching took into account for those who seek LGBT friendly roommates in order to have a more conducive and comfortable experience.
A member of the audience commented with an anecdote about his gay and out nephew who was visiting college campuses. When going to one campus, the campus tour guide was "upfront" about the aspect of the LGBT life, whereas VCU, where his nephew found the diversity to be amazing, which is why he ultimately chose VCU, however VCU, "…allows its diversity to speak for itself, instead of being upfront…" in regards to the LGBT community.
"I commend VCU on having the dialogue today and having the opportunity to really engage and commit to the issue and I think today was VCU's opportunity to hear what they can do better," Windmeyer said in an interview following the presentation. "They are doing good work, every campus has room for improvement."
Ashleigh Boisseau is a feminist and a student at Virginia Commonwealth University, majoring in Mass Communications with a concentration in Print Journalism and minoring in Gender, Sexuality, and Women's Studies. She plans on using her passion for writing to educate others and to reach as many people as she can. Diversity & equality for all is very important and get's her fired up. She enjoys shopping, nannying, and the little things in life-- no cliché. If she can inspire a few, she's happy!
Related Stories
Virginia Commonwealth University plans to expand its pledge to diversity by introducing an LGBTQ Studies minor. In September, VCU held an event to increase awareness about recent developments and future plans for LGBTQ Studies on campus that gathered over 350 students and staff members. The event introduced over a dozen new and previously hired faculty [...]
October 10, 2018
Prev OpEd: To All the Other Like-minded RVA Hopeless Romantics, You're Not Alone
Next The 2013 Emmy's Best and Worst Dressed