Bring Home a New Best Friend In Time for the Holidays – Thanks to RVA Animal Care & Control
Ziti is a three year-old Shepherd mix male dog named after pasta. Ziti also only has 3 legs.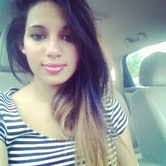 Read More: cats, dogs, pet adoption, richmond animal care and control
Thursday and Friday the Cats
Just in time for the Thanksgiving holiday, Richmond Animal Care & Control (RAC&C) is having a Home for the Holidays Adoption Event, which started November 9th and will run through this Saturday. The event runs a special adoption fee of $20 versus the regular fee of $100. There are 54 cats and 56 dogs adoption ready, though they've been bought in for a variety of reasons, they are all looking for a new best friend.
The goal of the RAC&C is to provide at least 50 pets that are in need of a new forever home. Part of the goal is based on the $2.6 million renovation of the building projected for completion in two years.
"We are hoping to find homes for these pets so that we don't have to result in putting them in foster care as the kennels need to be remodeled, the facility needs to be more comfortable for the pets here and more welcoming to the people who are coming in and looking for a pet," Outreach Coordinator Paula Ritter said.
There are varieties of cats and dogs in regards to their breeds, personalities and stories. There are a large number of kittens well – some have been bought in with their mothers. Each animal is spayed, neutered, vaccinated and micro-chipped to reassure lost pets can be reunited with their owners.
The adoption process is fairly simple and can happen on the spot or over time as individuals can come in during adoption hours and find a pet they would want to take home. Once a friend has been found an application needs to be filled out, including some questions to make sure the pet is a good match for the home and family that wishes to adopt them.
Ritter and Purrfect
Then comes the fun step where individuals interact with the pet under the eye of the adoption counselor to make sure they get along well.
An unusual amount of pets have ended up at the adoption center for this time of year, and Outreach Coordinator, Paula Ritter said they need all the new welcoming families they can get. " We are hoping that some people will come in and bring home some new family members for Thanksgiving."
Ritter said her favorite stories are the ones that had owners who passed away or are older as it shows the lifetime with the pet parents like the cat Missy who is nine years old.
The animals all seem to interact well and were full of life – excited to see a new face. Purrfect, a cat who watched as her care-taker was interviewed, sat in Ritter's lap and seems to have become a favorite of the staff. Purrfect came in as lost and, using the microchip accompanying her, RAC&C contacted the owner via phone and mail, but she was sadly never picked up.
Ziti the three-legged dog and Volunteer Willis
Ziti is a three year-old Shepherd mix male dog named after pasta. Ziti also only has three legs. He too was brought in off the street, had a micro chip, but the owners showed no interest in getting him back.
 Jackie Chan the Cat
Jackie Chan is a tortoise-shell colored, eight-year old cat who has been in and out of the shelter since last December. She prefers to be the only animal in the house. Her cage tag reads, "I am sweet, gorgeous and QUEEN in my world. Can I be you're one and only kitty?"
"We have sweet, loving, gorgeous cats and dogs of every description, all sorts of breeds and mix breeds," Ritter said. "I think many people who have not been inside the animal shelter don't know that…I'm excited we will be bringing in new people!"
Come by meet your new family member, or your new best friend, at 1600 Chamberlayne Avenue during adoption hours today, Thursday and Friday from 1-7pm and Saturday from 12-5pm.
Also, adoption fee waiver is offered for animals nine years of age or older. If one would like to adopt two cats, there is a special for two cats for $20. For more information visit http://www.richmondgov.com/animals/
Ashleigh Boisseau is a feminist and a student at Virginia Commonwealth University, majoring in Mass Communications with a concentration in Print Journalism and minoring in Gender, Sexuality, and Women's Studies. She plans on using her passion for writing to educate others and to reach as many people as she can. Diversity & equality for all is very important and get's her fired up. She enjoys shopping, nannying, and the little things in life-- no cliché. If she can inspire a few, she's happy!
Related Stories
Saturday was the first day of fall, otherwise known as the autumnal equinox, and it was the perfect day for VA Pride's annual celebration of LGBTQ life and love in our home state. While last year's PrideFest was held on a hot, sunny day that left everyone thirsty and sunburnt, this year saw cooler temperatures [...]
September 22, 2018
Prev Report Shows Increasing Violence Against Trans Populations Around the World
Next Poll: Republicans More Tolerant of Students Wearing Confederate Flag Over Rainbow Flag