Question

Loading ...
Eating Out: Chicken Fiesta
After circling a diverse strip mall consisting of an indoor swim school, Cici's Pizza, and Dollar Tree, we found the place indiscreetly nestled among the random stores.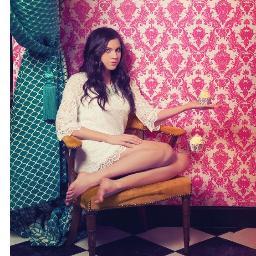 Read More: chicken fiesta, food review, Lesbians, restaurants, rva
After dropping off my girl's Jeep at the dealership for a good 'ol oil change one evening, a quick Yelp search directed me to a nearby restaurant with a cult-like following. It was only a mile away, a place called Chicken Fiesta, and I was sold.
After circling a diverse strip mall consisting of an indoor swim school, Cici's Pizza, and Dollar Tree, we found the place indiscreetly nestled among the random stores.
Once we walked inside, we were happily greeted by chipper staff and a delicious smell that I wish Glade Plug-In's could capture. The girls at the counter were eager to take our order and answer any questions we had. Judging from the multiple to-go and pick up orders, as well as the filled tables around me, I felt like I had just discovered something amazing.
The decor is nothing fancy but who cares when they have a wood burning fire that flames roasting chickens? Here, you order at the counter but the staff is extremely attentive so don't feel like you can't get any help once you're seated.
Their specialty? Peruvian-style rotisserie chicken that's been slow roasted over wood and charcoal. I've had my share of rotisserie chicken and there's something about Chicken Fiesta's that's incredibly juicy and savory, beating any competition. If you just want chicken, you're able to get it whole ($14.25), half ($8), or quarter ($6). Pretty cheap considering you also get two sides. Besides rotisserie chicken, they also have Tex-Mex favorites like enchiladas ($8.95), carne asada ($11.95), and grilled salmon ($10.95). If you can't decide, they've also got combo plates.
The rotisserie chicken is great… I've had it twice and it remains consistently yummy, simple, and gratifying. The tacos are also just as good. They're served in warm tortillas (homemade, I believe) and served with a garlic-y butter sauce that's heavenly.
The fried yucca (pronounced you-ka) is my absolute favorite and something I've constantly craved after discovering this place. Yucca might be unfamiliar to some so here's the scoop – yucca is a vegetable root that grows in Mexico and South America. It looks and tastes a bit like potato but has a sweeter taste and firm texture. Chicken Fiesta fries them up and serves them with a mayo, mustard, and garlic dipping sauce that's more addicting than HBO's Girls. It's probably one of the best sides I've had in Richmond … at least in my top 3.
If you're still able to find room for post dinner sweets, they serve flan, tres leches, and fried ice cream. The counter staff tells me the desserts are amazing and I need to give them a try next time. Done.
If you've lived here and never stepped inside a Chicken Fiesta, you're missing out. Big time.
With two locations in Richmond and Midlothian, you have no reason not to give it a try.
Overall: 5 out of 5
Ambiance: Casual and warm
Mentions: Need to feed an army? The Plato Grande ($49.95) has you covered with chicken, ribs, steak, rice, beans, yucca, and salad or coleslaw.
Address: West End – 7568 W. Broad St
Midlo – 7748 Midlothian Turnpike
I adore good food; the restaurants that serve it, the energy around it (even the hoopla), and telling others about it. When I'm not grubbing down on a great meal or writing, I'm mixing aromatherapy oils, letting Jillian Michaels kick my ass, and discovering new indie music that eventually goes mainstream (sigh).
Related Stories
James Millner still remembers his first Pride festival. He was running communications for the Whitman Walker Clinic in DC and found himself helping organize an event he hadn't taken part in before. "I was in my early 20s, I had just come out," he said, looking back at the mid-90s when the AIDS epidemic was [...]
July 20, 2017
Prev Movie Reviews: After Earth & Frances Ha
Next Rumors Boutique's 6th Birthday Bash in Photos