Question

Loading ...
VA Pride's Billy Winn Aims to Get the Conversation Started
"As long as it is sparking conversation between two people, I'm happy,"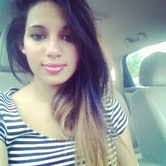 Read More: Billy Winn, Pride, VA Pride
A zap of electronic, a bit of pop, a step toward dance, add in musical theater aspects, a few costume changes and you get returning VA Pride artist Billy Winn. Originally from Pittsburgh, Pennsylvania, Winn moved to D.C to pursue his recording artist career where he was greeted with supportive individuals he couldn't find in his hometown.
Winn's musical inspiration comes from music videos as they are a creative medium to express the meaning of the song listeners may not first grasp.
So of course I had to get the scoop on Winn's favorite music videos were… One would have to be Michael Jackson's "Bad" because of the drama, Lady Gaga's "Bad Romance" for the theatrics, and Janet Jackson's "Pleasure" because of her sex appeal.
His first music video is of the single, "Future X Boyfriend" which isn't a song that will appeal only to the LGBTQ community as some expect it to be, but to everyone. "Everyone can relate to relationships and it's meant to have some satire to it." Winn personally wrote it in regards to a guy, however the overall message of the song is "…you got into a situation that you knew that you shouldn't have been it, to the point where you're so far into it that you can't get out of it. It doesn't have to pertain to a person; it could be just an everyday situation. Everyone has experienced that moment," Winn said.
Winn being apart of the LGBTQ community doesn't have anything to do with his music, which is something he really stressed. His personal life does influence his work, but "I want to be seen as an artist, not a gay artist, I just happen to be gay," Winn said.
With VA Pride coming soon, it's important to understand why Pride is important. "Pride is important in places like Virginia because it is notoriously conservative and the gay community is big." said Winn. "It shows kids that there are people out there that are living their lives and are doing whatever they want; being gay doesn't have to do anything with it," Winn said.
Billy Winn should be a must see performance at this year's VA Pride as he is sure to give you a mixture of all of his past experiences from being a performer of many art forms. Expect a sexy show encompassing pop music, dancing, costume changes, and theatrics all slammed pack in his second appearance at Pride.
"As long as it is sparking conversation between two people, I'm happy," Winn said.
To learn more about Billy Winn and to see videos visit Billy Winn Website
To listen and download Billy Winn's music visit Reverbnation
Ashleigh Boisseau is a feminist and a student at Virginia Commonwealth University, majoring in Mass Communications with a concentration in Print Journalism and minoring in Gender, Sexuality, and Women's Studies. She plans on using her passion for writing to educate others and to reach as many people as she can. Diversity & equality for all is very important and get's her fired up. She enjoys shopping, nannying, and the little things in life-- no cliché. If she can inspire a few, she's happy!
Related Stories
Here's another article from our Fall 2018 Pride Guide, released in conjunction with 2018′s VA PrideFest. Get your copy of the print edition at your favorite shops around town, or check out the digital version here. Though the storefront is innocuous enough, it says all you need to know: "TATTOO," in old-school Americana lettering, jagged and [...]
September 28, 2018
Prev Virginia Pride to Be Bigger, Better, and A Total Blast Come September 28th
Next Delegate Support for an LGBT License Plate Could be Easier Than We Think