To Kill a Mocking Bird At VA Rep Asks Us to Reevaluate What's Right
"It is a great story for our community, to remind us that we always have a choice every day of doing what's right, identifying what's right and maybe even re-evaluating what's right."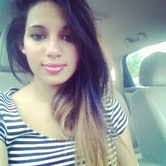 Read More: rva theater, to kill a mocking bird, VA repertory theater
The Virginia Repertory Theatre brings a call to awareness with the play, To Kill A Mockingbird based on Harper Lee's widely read novel published in 1960 that depicts the U.S criminal justice system in a time when civil rights were in question.
To Kill A Mockingbird is based on moral lawyer Atticus Finch and his courage to do the right thing amongst racial and economic divisions. He decides to represent a black man who was accused of raping a young white woman, and in the process teach his children the difference between right and wrong. He also lives with a hard decision, but doesn't take the easy way out.
"It's a reminder for what we can be," as a people to understand the racial, economic divides that still exist as seen with the "Trayvon Martin case, I mean this is not completely over and done with in terms of all kinds of divides whether it's racial or economic," first time Virginia Rep Director, Rusty Wilson said.
Actor Adrian Rieder plays Atticus Finch who has been in Virginia Rep's Hay Fever and Scorched Earth with TV roles in All My Children, Sex in the City and Law and Order. "I'm the son of an attorney, so I have a great respect for that profession and for the folks who practice it with integrity; I've always thought of my dad as an Atticus Finch. Working with Adrian Rieder a number of times, he seemed terrific to cast as Atticus. From there the cast was built around his character," Wilson said.
One of the unplanned, yet creative and unique aspects that sets this production apart from other productions is the African American Greek Chorus which serves as a choir and witness of the story. They watch theevents unfold, and "… acknowledges the idea that we have grown and have taken steps but that process is not over," Wilson said.
Wilson feels the story is as relevant today as it was when it was written and will hopefully inspire the Richmond community to bridge the gaps that divides our city like Atticus Finch did.
"It is a great story for our community, to remind us that we always have a choice every day of doing what's right, identifying what's right and maybe even re-evaluating what's right," Wilson said.
Student matinees will take place on October 3, 4, 10, 17, and 18 at 10:30 a.m. Shows include talkback after the show with legal members of the Richmond community and cast to discuss the politics of the issues expressed in the play.
To Kill A Mockingbird will run through October 20 at the Sara Belle and Neil November Theatre located at 114 West Broad Street. Tickets are available at www.va-rep.org and by telephone at 804-282-2620.
Ashleigh Boisseau is a feminist and a student at Virginia Commonwealth University, majoring in Mass Communications with a concentration in Print Journalism and minoring in Gender, Sexuality, and Women's Studies. She plans on using her passion for writing to educate others and to reach as many people as she can. Diversity & equality for all is very important and get's her fired up. She enjoys shopping, nannying, and the little things in life-- no cliché. If she can inspire a few, she's happy!
Related Stories
"Scrooge in Rouge" returns to the Richmond Triangle Players' stage for the first time in eight years on Nov. 16, kicking off the holiday season with the combination of drag and Christmas you never knew you needed. Director Shon Stacy returns for a second run of the wacky take on Charles Dickens' classic, A Christmas [...]
November 15, 2016
Prev Texas Denies In-state Tuition to Military Spouses, but VA (and VCU) Follow Federal Mandate
Next Where to Find G Magazine! (Updated!)