The 2013 Emmy's Best and Worst Dressed
I must say I was a little disappointed in the fashion choices.
Read More: emmys 2013, Fashion, tv stars
The 65th Emmy Awards premiered on Sunday September 22, 2013 at 8:00 PM on CBS and was hosted by Neil Patrick Harris. But lets face it, the only thing more important than who won the awards is what all the stars were wearing.
Over the years, there have been more fashion risks when it comes to red-carpet getups. Before it started, I was looking forward to Kerry Washington because she always delivers (and she did again this year).
Of course, there were stars that looked a mess (Ahem, Lena Dunham, ahem) but those are always the most fun.
I must say I was a little disappointed in the fashion choices. People were very safe and there was a lot of black.  Let's take a look at the highs and lows of the 2013 Emmy's Fashion.
Top 3 Best Female
Kerry Washington wore Marchesa. She always serves. Period. She knows what flatters her skin tone and flawless body shape. She keeps her make-up simple but it is always perfect.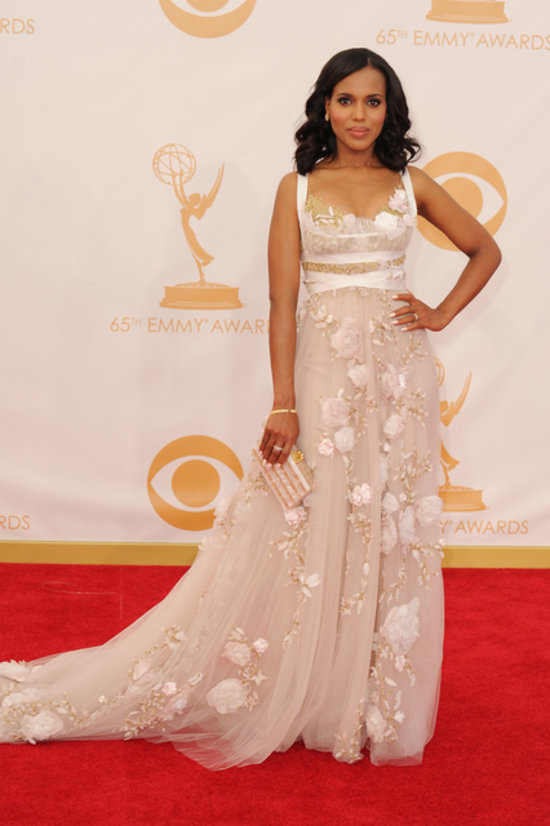 Tina Fey looked amazing in that cobalt blue dress. That body is amazing. She kept everything simple with gold jewelry.  Not a single hair was out of place. Her and Amy Poehler are MAGIC together.
Julia Louis-Dreyfus wore Monique Lhuillier and gave all the glam she could in this dress and I love the way that it reflects and absorbs light. She looked stunning with her simple make up and hair parted down the middle in loose waves.
Top 3 Best Male
Neil Patrick Harris looks amazing because he isn't wearing a black and white traditional tuxedo. He wore a maroon/wine blazer with a black skinny tie.  No word on who the blazer is made by yet.
Kevin Spacey wore a full out Burberry navy tuxedo. I love that his navy tux had shiny black skinny lapels. Amazing Actors wear amazing suits. Stay tuned. His glare was felt in souls 'round the world.
Jon Hamm is a beautiful person with a beautiful beard. His crème tailored blazer contrasted with the white shirt in a beautiful way.
Top 3 Worst Female
Connie Britton Looks like somebody's curtain.  I almost liked this dress at the top and then it turned into drapery. Sorry, not sorry Cathy Waterman.
Zosia Mamet wearing custom made Honor.  It's different but I don't like the baby bib décolletage that is topped with a leather strapless bra. Mamet is so petit and the dress engulfs her. Her black and grey crescent moon manicure was nice though.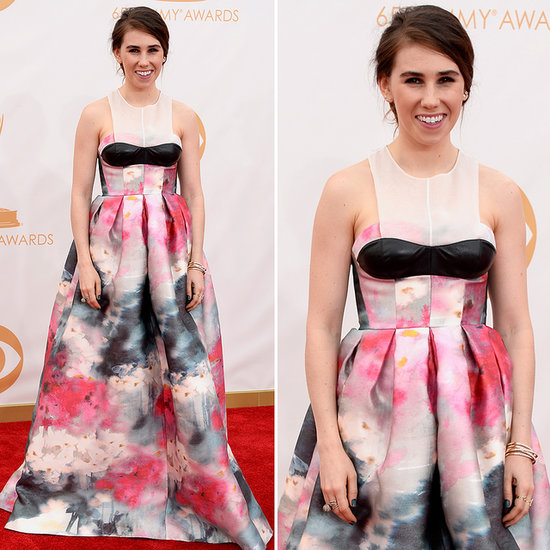 Julie Bowen in Zac Posen. This dress is horrible. It looks like Disney Princess meets a southern cotillion meets a very, very distraught bridesmaid.
Top 3 Worst Male
Didn't have one! It's hard to pick out the worst tux in a bunch. But low and behold, (Surprise, surprise!) Tracy Morgan's suit was way too large. I don't know who he was wearing and I don't care.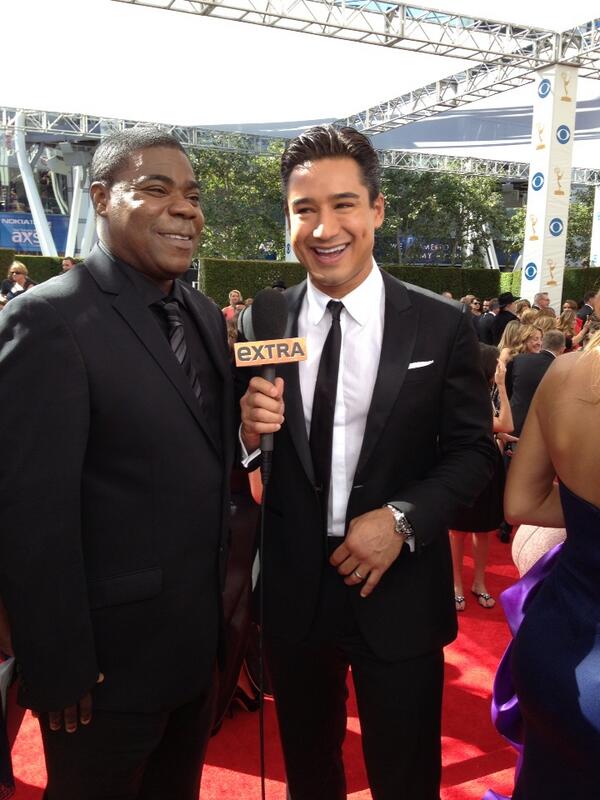 Related Stories
"Through this campaign, we're creating an emotional connection with today's technology driven generation, highlighting the new normal channel for modern meet-ups."
July 30, 2015
Prev Campus Pride's Shane Windmeyer Visits VCU, Reveals Mediocre Campus Pride Score
Next Movie Reviews: Ain't Them Bodies Saints & Thanks for Sharing